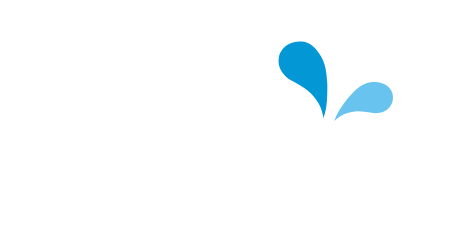 Who builds Fun Spas?
Funspas are built by a major international manufacturer that supplies spas to major retailers all over the world. All Fun Spas are built using strict quality control process in their state of the art factory.
Are Fun Spas good quality?
The components used to build Fun Spas are sourced from the highest quality suppliers including American Lucite acrylic (the leading brand), German "Wacker" silicones and RD components including their patented bearing-less self-cleaning jets. The plumbing is food grade standard, the cabinets are made from a UV treated composite material that will handle harsh Australian conditions and the frame is made from treated timber.
Who will supply, deliver and service my Fun Spa?
Your Fun Spa will be supplied by your closest FunSpas dealer who are all major spa retailers with many years of experience in the spa industry. Service and delivery we be done or arranged by that dealer also. You will be able to call the service department of your supplier to ask any questions and receive backup, parts and support any time over the life of your spa.
What warranty do I get with my spa?
Your spa comes with a 3 year structural warranty and 2 year warranty on most other components.
Where will I get products to keep the water safe?
You can buy your water treatment products from your supplier or from any local pool shop. You will get maintenance instructions from your FunSpa supplier.
What maintenance do I need to do?
The cabinet and cover only need cleaning. You will need to clean your filter(s) every 1-3 weeks depending on use and you will have to treat the water on a weekly basis to ensure that it is safe and clean.
Does the spa come with a cover for the top of the spa?
Every Fun Spa comes with a lockable thermal hard cover.
Does my lockable cover replace the need to fence my spa?
In most cases your council will still require you to fence your spa even if your cover is locked down. This does not apply in some parts of Sydney but you need to confirm with your spa retailer what your local council requirements are.
Are there any other council requirements?
Some councils, mostly in Melbourne will also require a permit to own a spa. Again you will need to check this with your spa retailer.
What type of base do I need to place my spa on?
Your spa must be places on a hard flat surface that will not move and can handle the total weight of your spa with water. Your spa retailer can provide more information about this.
What power supply do I need?
Fun Spa spas require a 10 amp power point that is protected by a safety switch. It is best to supply a dedicated power point for your spa and if you are using a current power point you must check that there is 10 amps of power available at this power point as it will likely be sharing the total power with other appliances on this power circuit.
Our Fun for All Swim Spa requires 15 amps.