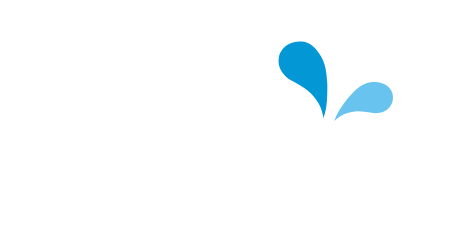 Warranty Overview
5 Year Structural Warranty
3 Year Acrylic Warranty
2 Year Cabinet Structural warranty
2 Year Jet Replacement warranty
2 Year Pump and Electrical Equipment Warranty
2 Year Plumbing Warranty
CLAIM PROCEDURE
In order to make a claim under this warranty please contact your Fun Spas dealer whom you purchased through
Our goods come with warranties that cannot be excluded under the Australian Consumer Law. You are entitled to a replacement or refund for a major failure and for compensation for any other reasonably foreseeable loss or damage. You are also entitled to have the good repaired or replaced if the good fail to be of acceptable quality and the failure does not amount to major failure. The following warranty is offered by Spa Choice Pty Ltd / Trading as Fun Spas ABN 18614315570 in addition to the guarantees provided under Australian Consumer Law in relation to Fun Spas ("Products") purchased from Spa Choice and it's authorised dealers. This additional warranty applies subject to the conditions and exclusions below and in addition to any compulsory statutory warranties which may apply to this product
5 Year Structural Warranty
Fun Spas Warrants the structure of the shell against loss of water caused by defects in the workmanship and Material for a period on 3 years.
3 Year Acrylic Warranty
Fun Spas warrants against loss of water through the acrylic spa surface for a period of 2 years. Fun Spas warrants the acrylic surface against Cracking, bubbling, blistering, and delamination caused by defects in workmanship. Always use the hard cover as warranty does not cover damage or discolouration cause by excessive heat or long exposure to the sun. Never use harsh chemicals directly on the surface of your spa as this can cause the shell to blister or crack and this will also no be covered by your warranty. Please make sure you are using correctly advised chemicals as spas that have received chemical abuse will not be covered under this warranty.
2 Year Cabinet Structural Warranty
Fun Spas warrants the structure of the cabinet against failure to support the spa due to faulty workmanship and materials for 2 Years. Make sure your spa is on a flat and solid surface, as the warranty will not apply if your spa is not level.
2 Year Jet Replacement warranty
Fun Spas warrants the jet faces and fittings for a period of 2 years against defects in materials and workmanship. Jet faces must be returned to your local Fun Spas dealer for inspection and replacement this warranty is limited to the supply of parts only.
2 Year Pump and Electrical Equipment Warranty
Fun Spas warrants the ump and electronic control unit against defects in workmanship and material for a period of 2 years. One (1) year after purchase the warranty is limited to the supply of replacement parts only excluding labour. Stereos, speakers and control touch pad, air blowers, heaters and Ozone units are limited to 1 year warranty. Air Blowers and stereos damaged by water are not covered under this warranty.
2 Year Plumbing Warranty
Fun Spas warrants all plumbing fittings and pipework against leakage for a period of 2 years.
Other Warranties
Stainless steel jet trims and fittings, pump seals and spa covers are warranted for one year, replaceable service items such as LED Lights, headrests, fuses and filter lids and filters are not covered unless faulty at the time of delivery.
Conditions and exclusions
This additional warranty will be made void if any of the following occurs
There are ground movements which effects the spa;
There is a failure to handle the spa properly;
There is a failure to install the spa on a suitable hard level surface;
There is in correct water management and improper chemical use;
There is grit or foreign materials on the water and /or plumbing;
The spa is run at temperatures exceeding 45 degrees Celsius;
There is abuse misuse or neglect;
There is any unauthorised maintenance or repairs, alterations or modifications;
There is failure to provide a separate electrical circuit;
There is failure to provide correct power requirements;
The wiring and installation is not carried out by a qualified electrician;
These is use of an extension lead;
There is failure to follow manufactures requirements and specifications;
The spa shell has been exposed to the sun without water in the spa;
The filters or pipework are dirty or clogged
There are termites, pests, acts of god other acts of major or events outside the control of Fun Spas;
There is an electrical blow out (brown out), voltage spikes or operation at 10v above or below 240v;
The spa is moved from the original position by unauthorised or unqualified people;
The spa is used for commercial purposes;
Coverage of Warranty
Fun Spas extends this warranty to all new Fun Spas purchased from Spa Choice or an authorised Dealer. The benefit of this warranty cannot be transferred of assigned and is only valid whilst the spa is owned by the original purchaser.